Let Artificial Intelligence
handle Facebook ads For You
Click-and-play setup
No tech knowledge needed
Ad performance increase
Our AI beats human marketers
"Set it and forget it"
This works 24/7 on its own
Use the power of Artificial Intelligence
Free 14-day trial
No card required
Cancel anytime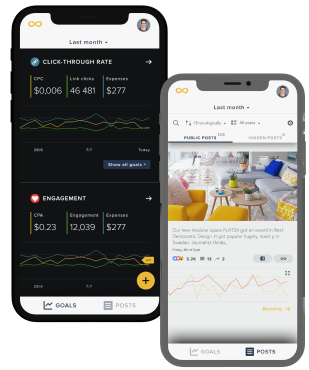 Our AI tests milions of targeting combinations
It finds the best audiences & times. Then it launches and manage campaigns autonomously. The campaign is being optimized constantly.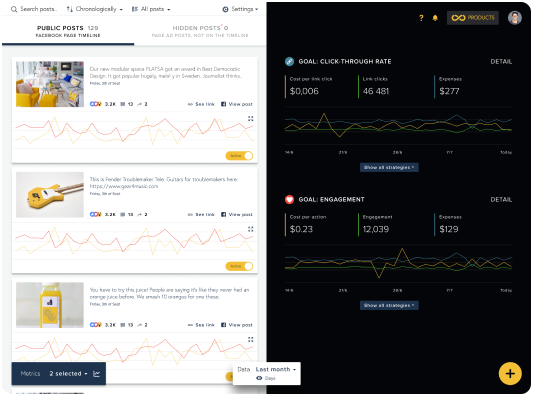 We load data from your Facebook Business Page
There is no long setup for you.
It brings beter results than human marketers
This is a "turn-on-profit" for you.
Officialy authorizeded by Facebook!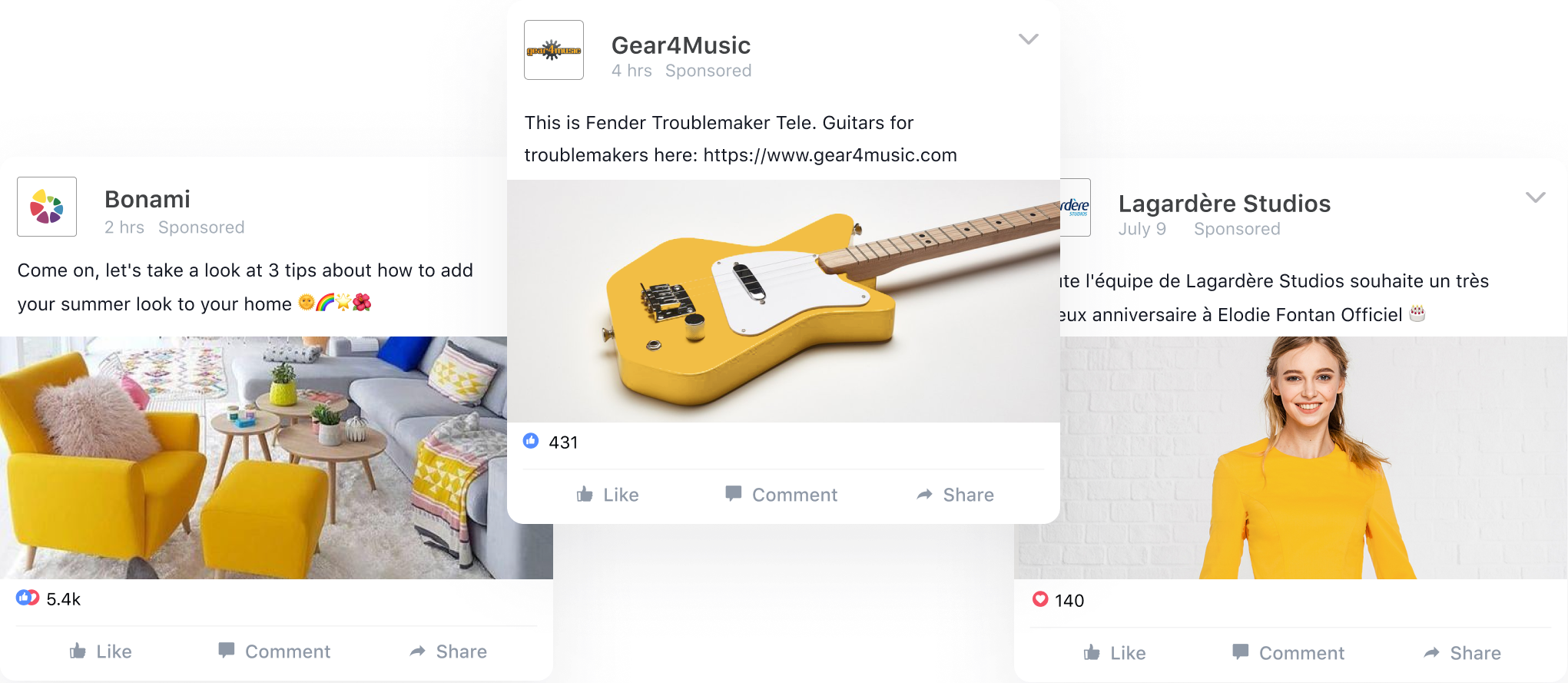 Engagement
Increase your engagement, link clicks and more... automatically
page likes
Grow your fanbase factor
engagement
Get more positive reactions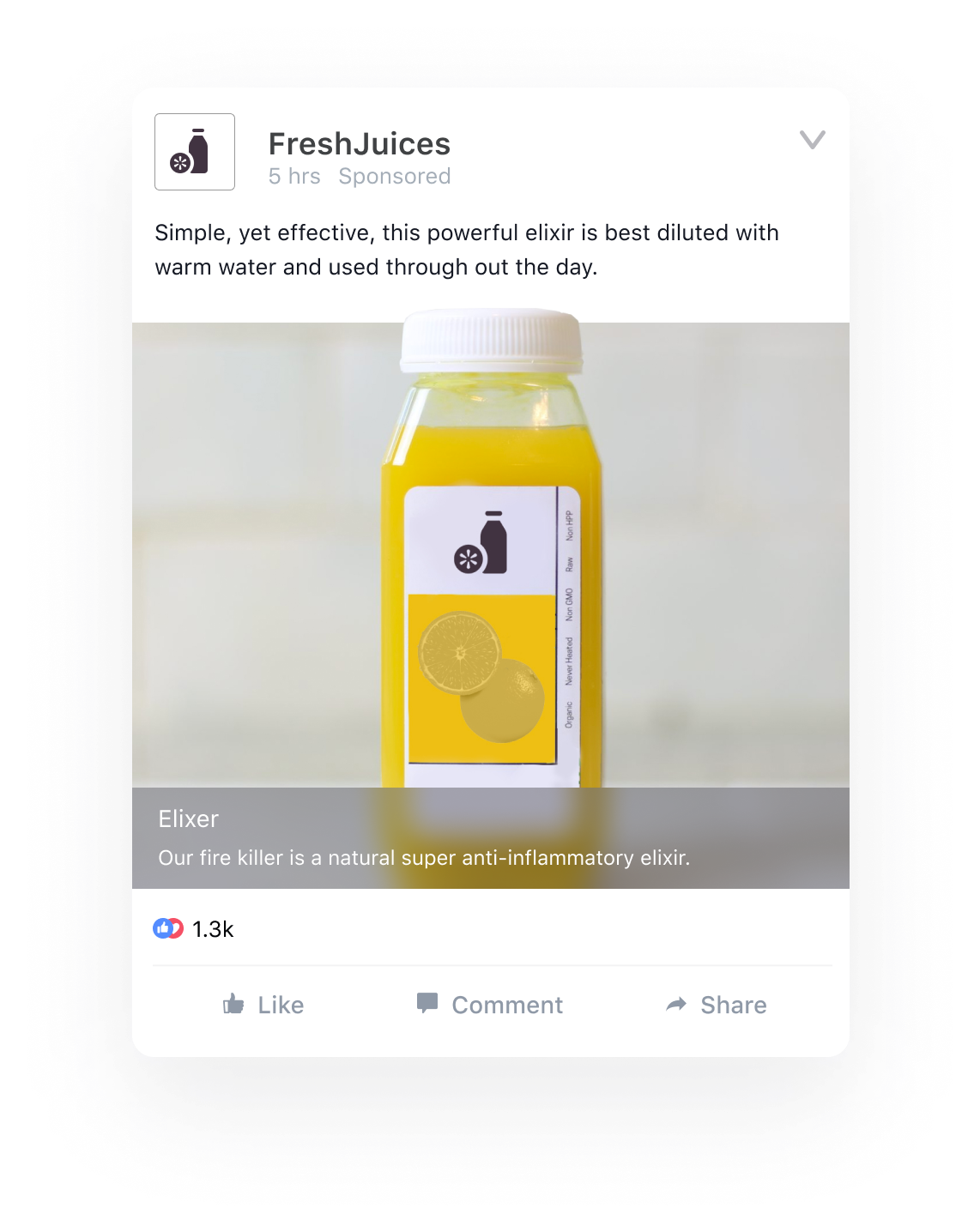 Link clicks
More link clicks with lower CTR cost
Custom goals
Setup your special plans and targets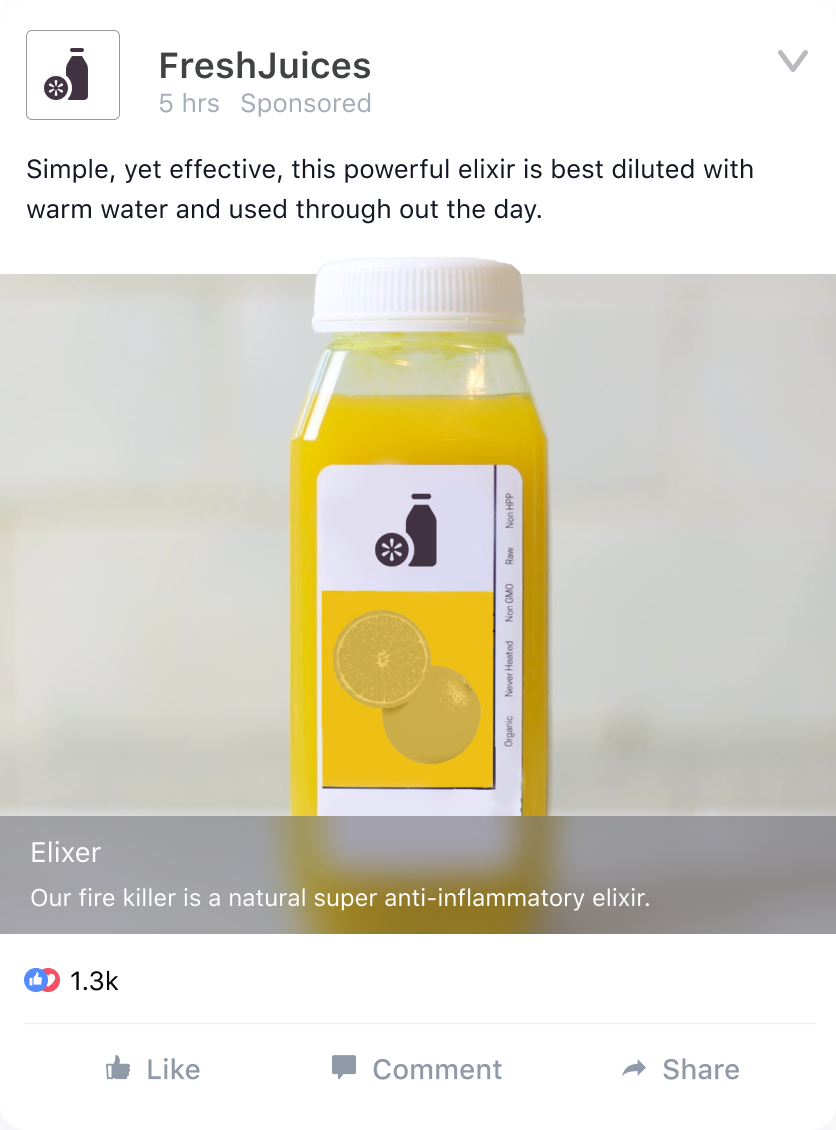 page likes
Grow your fanbase factor
engagement
Get more positive reactions
Link clicks
More link clicks with lower CTR cost
Custom goals
Set up your special plans and targets
Analytics
Get on the top of the Promoter's performance and all costs
$$$
Better return on investment
CTR increased by 360%
Our client, Lagardere, had his CTR tripled thanks to optimalization by Promoter, the AI by DataBreakers.
Up to 8.2x cheaper clicks
Also, the same client spent only 12% of the original cost for the same number of clicks.
How it works
Click and go
1. Connect your Facebook page
You can have multiple pages on one account.
2. Set your goals
Optimize Promoter to boost your page likes, link clicks, enegagement or select your custom goals.
3. Select which posts you'd like to boost
We can work with the newest posts on your timeline.
4. Get regular reports on performance and cost
Facebook marketing 24/7 for you.
Technology
This is another milestone
for artificial intelligence
1997
Computer beats human in Chess for the first time.
2012
AI was able to learn to detect pictures of dogs.
2015
AlphaGo beats Mr. Fan Hu at the strategy game Go.
2018
Promoter beats a human marketer in Facebook Ads.
Results
This AI brings it home

E-shop with beautiful household accessories
"As a main advantage of Promoter I find significant time saving for our marketing specialists. Promoter helps us with optimizing campaigns with focus on effectivity in terms of cost per actions. Promoter performed even better than expected and generated a great amount of high quality leads."
Michal Černocký
Performance Marketing Lead
9000+
leads brought
54 %
cheaper leads in target group all 25+
35 %
cheaper leads in group women 25+

A multinational media conglomerat
"I would highly recommend Promoter to any Publisher who struggles with content management on Facebook. There's nothing better than letting your people focus on things they do the best & let the Facebook data work for you."
Ondřej Musil
Product Designer
Up to 360%
higher CTR
Up to 8.2X
cheaper clicks (12% of original costs)
100 %
satisfied editors, who can now focus on creating better content.
Czech biggest eshop with music instruments
"We were a little skeptical when DataBreakers introduced us to Promoter. In next few weeks they proved that Promoter can deliver the ads to the right audience, drive great traffic to our websites and DataBreakers became a reliable partner. Now we use Promoter mainly for promoting the content posts on all our Facebook profiles (CZ, SK, PL, Frontman). It's really smooth and effortless – we saved tons of time for promoting separated posts & it saves budget too, because it chooses to promote only the efficient content. We will use Promoter in further campaigns for sure."
Jan Horesovsky
Online marketer
57 %
cheaper clicks
21 %
better ROAS (Return On Ad Spend)
Calculate your price
Select your monthly Facebook advertisting budget
YOUR MONTHLY SPEND
$5.000
PROMOTER SUCCESS FEE
$750
PROMOTER RESULTS
20-40% campaign results improvement*
START YOUR 14-DAY TRIAL
20-40% campaign results improvement is based on our work with previous clients and we can't guarantee this will be your case as well. If you're not satisfied after your 14-day trial, you can cancel anytime for free.
Powered by DataBreakers.
Copyright © 2018 DataBreakers.com.
All Rights Reserved.